Arial Yoga Teacher Training
Marzo 8 @ 14:30
-
Marzo 14 @ 14:30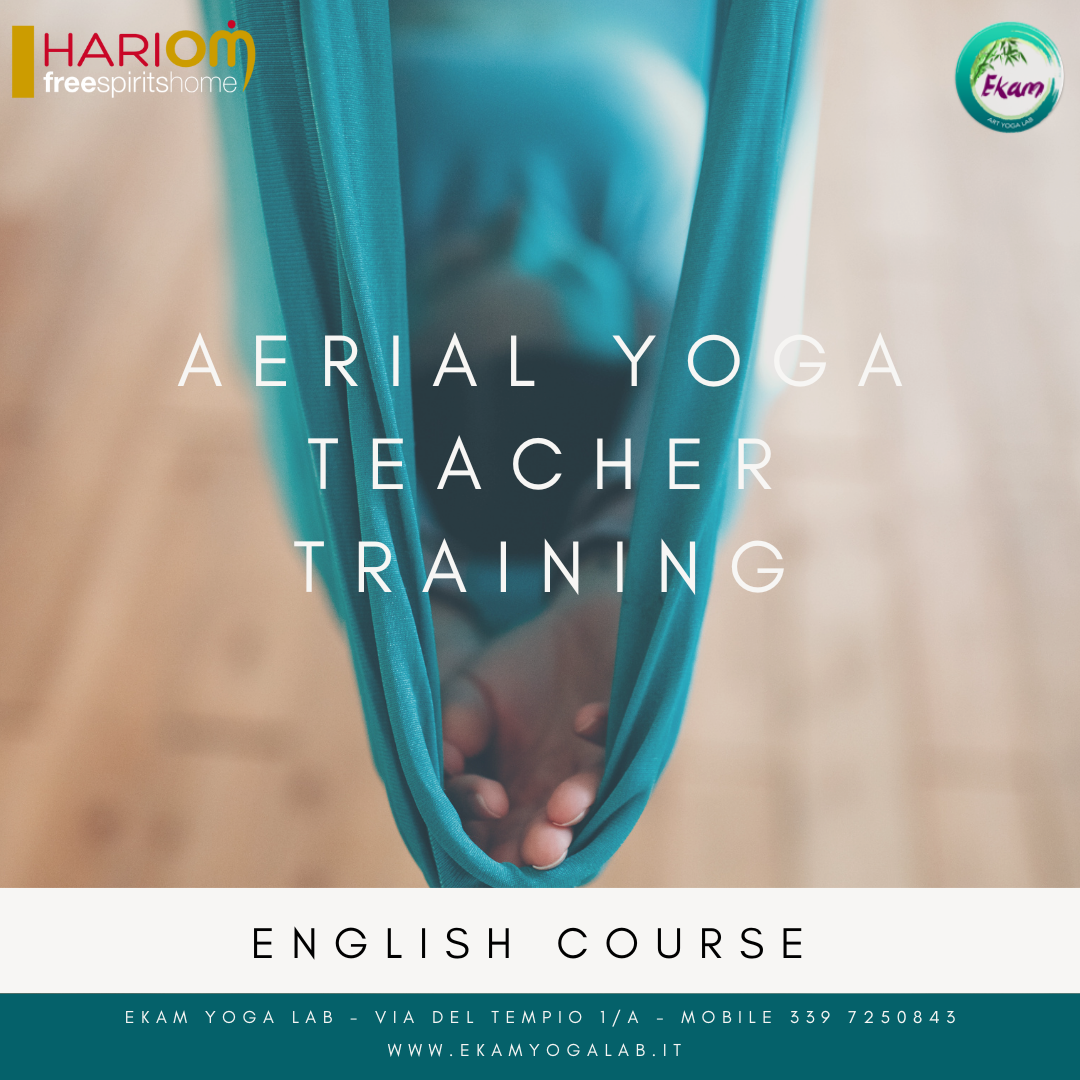 Purpouse
The training is suitable for all people who love movement. To all those who want to approach physical activity.
To all those who already train but want to improve in strength, balance, flexibility, coordination, stability.
To all those who want to improve their posture.
To all those who want to get involved, try and try again, without giving up.
To yoga teachers.
The Master Training YOVOLO – Antigravity Yoga of our Yoga school aims to make available to professionals all the information and practices necessary to safely create sequences to be taught to future students.
We will learn how traditional asanas can be facilitated with hammock support and it will be fun to discover all the positions mid-air, taking your feet off the ground.
There will be a specific focus on inversions after being given a theoretical introduction.
There will also be times to emphasize the importance of learning to keep "down to earth" through Hari Yoga.
Schedule

Practice:
asanas with and on the hammock
balance asana
inversions
vertical (alignment and balance)
hanging meditation
build a sequence
set up a class
how to use breathing in sequences and asanas

Theory:
history of antigravity yoga
anatomy of inversions and spine
balance
the core muscles
the muscles of the upper limbs
relaxation and rest
benefits and contraindications of yoga on a hammock
Timetable
The retreat starts at 14.30 am on the first day and it ends at 14.30 am on the last day.
The Master Training will be held in Cascina Bellaria – Sezzadio (AL) – Piemonte.
For Further information Click here
Event Details